Oleum Ocimi Gratissimi Pure Essential Oil Light Yellow Liquid CAS 8015-73-4 Basic Info
Model NO: 8015-73-4
Application: Medicine
Plant Original: Basil
Trademark: KINGHERBS
Specification: 100% pure basil oil
Certification: ISO
State: Plant Oil
Part Used: Aerial Parts
Transport Package: 25kg/Drum
Origin: China
Product Description
Basil Oil
Basil Extract

Plant Original: Basil
Part Used: Aerial parts
Specification: 100% pure basil oil
CAS No.: 8015-73-4
Melting Point: 215 Degree
Specific Optical Rotation: (+1° ~-18° )
The basil oil obtained by water steam distillation of Leaves, step and flowering tops or fresh herb of basil ( Ocimum Basilicum L. ) plant.

Indications:
Basil has been widely used by ancient cultures such as India for medicinal purposes (Ayurveda). The herb is used for diarrhea, coughs and mucous discharges, constipation and indigestion, and skin diseases.
Aromatherapy Properties, warming and toning. Restoring peace of mind and counteracting depression. Clarifying, uplifting, energizing.

Function:
Antidepressant, antiseptic, antispasmodic, carminative, digestive, emmenagogue, expectorant, febrifuge, galactagogue, nervine, restorative, stimulant of adrenal cortex, stomachic, tonic.
| | |
| --- | --- |
| Boiling Point | 215 °C(lit.) |
| Density | 0.957 g/mL at 25 °C(lit.) |
| FEMA | 2119 |
| Refractive Index | n20/D 1.516(lit.) |
| Flash Point | 190 °F |
| EPA | Oils, basil(8015-73-4) |
QC
We have strong quality assurance policy and have our own well-developed laboratories (analytical, chemical and microbiological). Out-sourcing suppliers must conform to our stringent vendor qualification standard. Also we have very close relations with the National Laboratories and SGS. All products will be fully tested before export.


PACKAGE
From carton to drum and bag to bottle, we can also design label as per buyers requirements.
What you need, that we make.

STORAGE
We own the modern warehouse.
500M² square with clean, neat, and good ventilation.

TRANSPORT
We are experienced of documentation, clearance and transport. We can make prompt delivery at any quantity which can save you much time and cost of import.

FAQ
1. WHAT services do you offer?
We can offer the Custom premixes, Semi-Finished products, Finished products, OEM service.
We can also assist with formulations, blends and custom packing. MOVERS is your complete source for today and tomorrows most potent and popular natural ingredients. With experience of more than 500 formula products, if you can envision a functional product, we can make it happen.
2. WHEN will my order ship?
Products in stock usually ship within 24-48 hours of your order being received and processed. If a product is not in stock, turnaround time varies but is generally about 1-3 weeks, depending on availability.
3. DO you sell small quantities to end users?
We accept any quantity for order, from grams to tons.
4. DO you Identity Test your Products?
Yes, we test the ID for all incoming raw materials before production of the extracts in the country of origin. Testing ID before any processing takes place helps us to deliver you the highest quality ingredients at the lowest possible prices.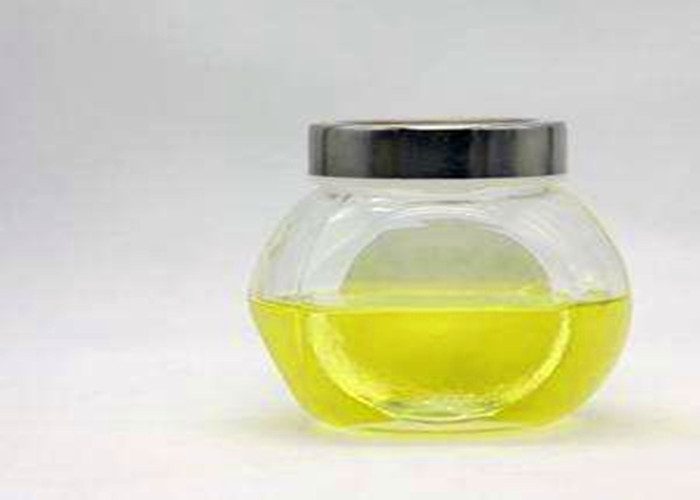 Oleum Ocimi Gratissimi Pure Essential Oil Light Yellow Liquid CAS 8015-73-4 Images